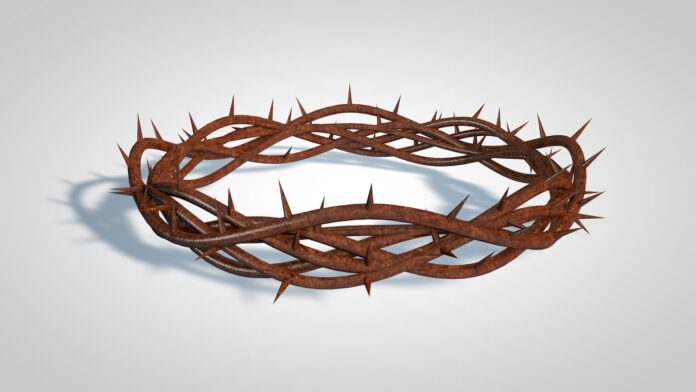 "A" measure of faith, or "The" measure of faith?
It makes a whole lot of difference how we read God's Word. Every scripture is God-breathed, every word very deliberate and as we look at five scripture verses that describe the kind of faith we received at salvation, we'll consider the words used and take it in exactly how it's shared.
1. Romans 12:3, KJV…

For I say, through the grace given unto me, to every man that is among you, not to think of himself more highly than he ought to think; but to think soberly, according as God hath dealt to every man

the measure of faith.
"The measure of faith" is the same for every believer, and it is the same faith that Jesus possessed. Different believers may have developed and strengthened their faith over time and by the Word, but their faith is no different than yours. You have that same capability.
Sounds outrageous right? Are there other scriptures that support this? Keep reading.
Like Precious Faith.
2. 2 Peter 1:1
Simon Peter, a servant and an apostle of Jesus Christ, To those who have obtained like precious faith with us through the righteousness of God and our Savior Jesus Christ:(KJV)
Simon Peter, a bond-servant and apostle (special messenger, personally chosen representative) of Jesus Christ, To those who have received and possess [by God's will] a precious faith of the same kind as ours, by the righteousness of our God and Savior, Jesus Christ. (AMP)
At the beginning of his second letter Peter, speaking as a Jewish Christian, assures his readers, who include Gentle Christians, that they have received 'a faith as precious as ours' – there is no difference between their faith, as ordinary Christians, and his faith, as an apostle. And there is no distinction in God's eyes between their faith, as Gentile Christians, and his faith, as a Jewish Christian.
Faith is the gift?
3. Ephesians 2:8
For by grace are ye saved through faith; and that not of yourselves: it is the gift of God:
Take a minutes minute to re-read that verse. The gift of God there referred to the faith that saved us. No one will have room to boast, to brag about how his faith made grace available for him to be saved. Actually, the very next verse captures this "Lest any man should boast".
Same Spirit Of Faith?
4. 2 Corinthians 4:13
It is written: "I believed; therefore I have spoken." Since we have that same spirit of faith, we also believe and therefore speak.
Another very important message passed by this scripture verse is that ours is a speaking faith. Here, Apostle Paul used the word "We". We all have the same spirit of faith, no man's faith in CHRiST is above another. Mentioning Paul brings me to the last and my favourite verse on the kind of faith we received at salvation.
The Faith "Of" Christ or "In" Christ?
5. Galatians 2:20.
I am crucified with Christ: nevertheless I live; yet not I, but Christ liveth in me: and the life which I now live in the flesh I live by the faith of the Son of God, who loved me, and gave himself for me.
We live by Faith, the faith of CHRiST. It's the gift of God lest any man should boast. We all received this at salvation. Christ gave us His life, His mind and His Spirit of Faith. We are truly God's sons , having the image and likeness of the first begotten son. We have all the faith we need right now in our spirit.
So what did Paul mean when he said "Faith comes by hearing?"
Romans 10:17 tells us, "Faith cometh by hearing, and hearing
Every time we engage God's Word, we have to consciously remember that we are spirits with a soul, living in a body. Our spirits got saved, our soul is being saved as we renew it with God's Word and our bodies will be saved at Jesus appearing. Here Paul is talking about getting our souls, our minds to receive the faith that is in our spirits.
Faith that is developed and strengthened in you comes from one place—the Word of God. It's in our spirits, through God's Word, we get our minds to believe too.
Shalom 💕.